» Entries tagged with "Rules of Civility"
December 8th, 2011 | 5 Comments
Set in New York City in 1938, Rules of Civility tells the story of a watershed year in the life of an uncompromising twenty-five-year- old named Katey Kontent. Armed with little more than a formidable intellect, a bracing wit, and her own brand of cool nerve, Katey embarks on a journey from a Wall Street secretarial pool through the upper echelons of New York society in search of a brighter future.  The story opens on New Year's Eve … Read entire article »
Filed under: 2011, Amor Towles, book review, Everything Else, Featured, Jackie, Reviews by Author
Contact info
If you are an author or publisher and would like one of us to review a novel, we can be reached by email at thenovelnation@gmail.com.
Categories
Subscribe in a reader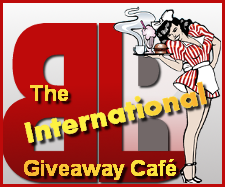 Events by day
May 2013
M
T
W
T
F
S
S
« Apr
1
2
3
4
5
6
7
8
9
10
11
12
13
14
15
16
17
18
19
20
21
22
23
24
25
26
27
28
29
30
31
The New Way to Follow Us:
Networked Blogs: