» author signing, Maggie Stiefvater » I Met Maggie! Toronto Tour Stop #1
July 18th, 2011 | 14 Comments
I had the chance to meet one of my favorite authors on Saturday…Maggie Stiefvater!!!! ***squee*** She is on tour right now for Forever, the conclusion to her Wolves of Mercury Falls trilogy. I have always been fascinated with wolves and one of the things I love about this series is the way she has kept that animal instinct in them while they shape shift into a wolf. Here's some pictures from the signing I was at.
A few fun facts I learned about Forever:
One cover of Forever had what looked like maple leaves ,but since the story doesn't take place in Canada Maggie had them change it. She also mentioned that Sam would not wear skinny jeans…she didn't have enough say to change it LOL
Forever was handed two weeks prior to her deadline, then she had second thoughts & scrapped it She felt the first copy was written more with what the readers would want and not really how SHE saw the story…it just didn't feel right.
One of the major scenes in Forever involves a wolf's struggle in the forest (sorry for being vague here, trying hard to avoid spoilers) and this is actually based on a real wolves plight. One website she used as part of her wolf research actually tracked the wolves and logged how they died. She thought it was such an awful way to die…then figured it would be good to use!
See that big stack of books on the table, yep all mine…I brought every single book I had, plus an extra Forever for a contest coming up soon!
And I couldn't resist, feel sorta stalkerish but I HAD to see this car of her's up close!
Thanks Maggie for making the trek up to Canada and both Scholastic Canada and Chapters for making it happen
Mel is a wife and mom to 2 wonderful boys, as well as a CFA in training. She loves reading and talking books especially the youth-reminding feel to YA books. Jackie is mom to a lovely daughter, works as a bookkeeper, and is an amateur book collector (just ask anyone that has helped her move :)
Filed under: author signing, Maggie Stiefvater
Contact info
If you are an author or publisher and would like one of us to review a novel, we can be reached by email at thenovelnation@gmail.com.
Categories
Subscribe in a reader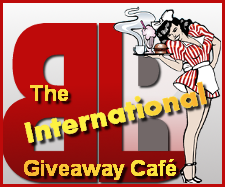 Events by day
May 2013
M
T
W
T
F
S
S
« Apr
1
2
3
4
5
6
7
8
9
10
11
12
13
14
15
16
17
18
19
20
21
22
23
24
25
26
27
28
29
30
31
The New Way to Follow Us:
Networked Blogs: